Pls discuss below using disqus (replacing the forum) What Motedem does Click here

GitHub SDK Click Go Python

Click Here Shipping in late January 2019.

Mar 2020 update - We will continue the discussion forum using DISQUS, too many spam post at that forum
Feb 2020 update - ALL OUR KITS have been shipped now. If you need more, please contact us by email dc at artgrouplimited com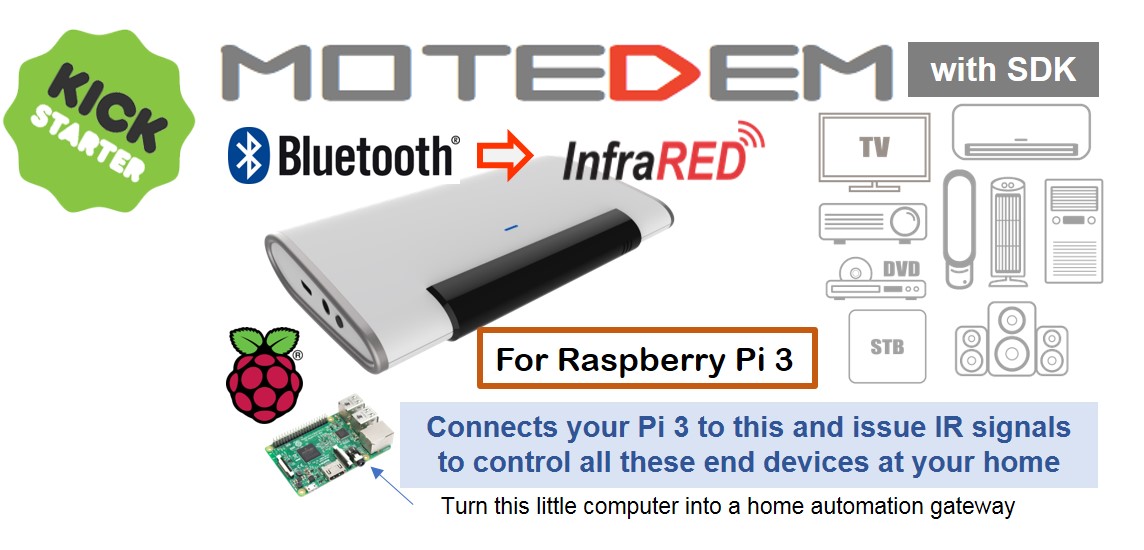 This MOTEDEM is an IoT device that bridges and extends the connectivity provided by a Raspberry Pi 3/4 - to connect via Bluetooth
and allows the host application to control legacy IR-controlled electronic appliances.
A Kickstarter programme was launched to support the Raspberry Pi 3/4 developer community.






This website will be further enhanced to support the crowdfunding programme. Twitter @motedem